Notices for the 2021 Specialty Certification Renewals have been sent via email. Be sure to check your spam/junk folder if it didn't show up in your inbox! If you still have not renewed for previous years, please contact Susannah at SWalz@aaees.org to bring your certification up to date.
Go to https://aaees.org/members/
specialtycertificationrenewal.php for more information.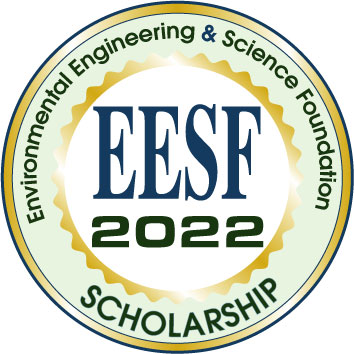 EESF is seeking your support for the 2021 EESF Scholarship Fund Campaign. Your donation will be vital to achieving our goal of funding four scholarships at a level of $2,500 per student per year. Donations in excess of this are sought to provide future funding.
Go to https://www.eesfoundation.org/donate/
ScholarshipCampaign.php to contribute today!
Click here to read about the 2020 EESF Scholarship Recipients.
The 2020 CNY Environmental Symposium has been cancelled.
The 2021 CNY Environmental Symposium has been scheduled for October 14, 2021, at Red Barn 20, 2527 NYS Route 20, Cazenovia, NY 13035. Details will be posted as they become available.
State Representatives have begun setting examination dates for specialty certification.
The examinations are normally held between June and September of each year. Due to COVID-19, the summer examination schedule was delayed. Examination dates are now being set. Candidates are notified beforehand of the date, time, and location of the examination. Click here to view the current examination schedule.
Read the latest Highpoints now.
Items include: 2020 AAEES Annual Board of Trustees Meeting; 2020 Virtual Conference and Awards Ceremony; 2021 Committee Appointments; Certification Renewals; AAEES on Social Media - and more!
For the latest news from AAEES, click here to read the latest issue of AAEES Highpoints.
---
Thank you for joining us!
The 2020 AAEES Conference and Awards Ceremony was held virtually this year. Thank you to everyone who attended this event. Thank you to Featured Speaker Dr. Rita Rossi Colwell and Master of Ceremonies David L. Gaddis.
Congratulations to all of the 2020 recipients and award winners. For the full list and additional information, go to https://www.aaees.org/news/.