Specialty Certifications expired on December 31 and must be renewed annually. Notices for the 2021 Specialty Certification Renewals were sent via email. Be sure to check your spam/junk folder if it didn't show up in your inbox! If you still have not renewed for previous years, please contact Susannah at SWalz@aaees.org to bring your certification up to date.
Go to https://aaees.org/members/
specialtycertificationrenewal.php for more information.
The Academy recognizes the impact that COVID has had on all of us, our families, our jobs, and professional development. Many Academy members have faced significant problems in satisfying PDH requirements for both the Academy and professional licensing. For this reason, the Academy will reduce the PDH requirement for 2020 from the normal 40 hours over a two year period to 20 hours over a two year period. This will apply only to renewal for 2021.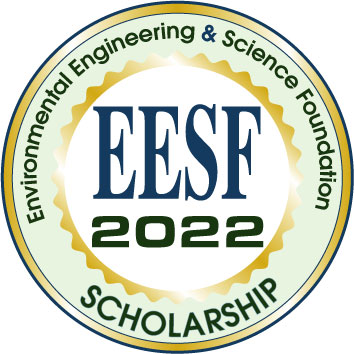 Our non-profit partner, the Environmental Engineering and Science Foundation, is offering six scholarships to students majoring in Environmental Engineering and Environmental Science. One of the biggest challenges is making students aware of the availability of financial assistance. Each of us knows a professor or can contact a financial aid office at our alma mater or a local university or community college. You may even know a deserving student! Please take a minute to make contact with a colleague who could direct students to this scholarship program.
The best source of information is the EESF website: https://www.eesfoundation.org/scholarship/.
The 2021 Kappe Lecturer is Dr. David A. Dzombak, P.E., BCEE, DWRE, the Hamerschlag University Professor and Heal of the Department of Civil and Environmental Engineering at Carnegie Mellon University. He will be visiting university campuses during the 2021 fall semester. The objective of the Kappe Lecture Series is to share the knowledge of today's practitioners with tomorrow's engineers and scientists. Click here for more information.
Enter in the AAEES Excellence in Environmental Engineering and Science (E3S) Competition
Give your best projects the broad exposure and global recognition they deserve. The deadline has been extended!
Deadline for submitting your reservation for entry is April 1, 2021 and the deadline for uploading the documents is May 1, 2021. Go to https://www.aaees.org/e3scompetition/ for more information
Read the latest Highpoints now.
Items include: Special Edition featuring a message from AAEES President Dr. Lilia A. Abron - and more!
For the latest news from AAEES, click here to read the latest issue of AAEES Highpoints.
Thank you for joining us for our webinar, Collection and Treatment of Food Wastes to Reduce Methane Emissions, presented by Mark McDannel, Manager, Solid Waste Department's Energy Recovery Section, Los Angeles County Sanitation Districts.
Click here for access to the recording.