Panel Discussion: The Environmental Impact of Our Next President
The President-elect, Donald J. Trump, will have a large impact on Environmental regulations, policy, laws, litigation and enforcement over the next four years.
The local Austin chapter of the Air and Waste Management Association (AWMA) in conjunction with AAEES has assembled a knowledgeable and distinguished panel of environmental policy experts to discuss the probable direction that our new President will take. The panel:
David Eaton, Professor-Natural Resources Policy Studies, LBJ School, University of Texas, Austin
Asher Price, Environmental Reporter, Austin-American Statesman
Steve Minick, Vice President-Government Affairs, Texas Association of Business
Brian Flynn, Moderator, Board Certified Environmental Engineer
This one hour panel discussion was held at the University of Texas at Austin on November 17, 2016. It consists of statements by each of the three panelists, followed by questions from the audience. The panelists answers are very interesting and illuminating.
This video is a must-see item for every environmental professional who is curious about the direction of environmental policy in the next four years in the United States.
Featured Patron
Groundwater Replenishment System Produces 200 Billion Gallons Of Water As California Endures Fifth Year Of Drought Fountain Valley, California
As California faces a fifth year of record‐breaking drought, the world's largest water reuse project of its kind, the Groundwater Replenishment System (GWRS), surpassed a major water production milestone when it hit the 200‐billion‐gallon mark. Implemented in January 2008, this project has brought water reliability to Orange County providing enough water for 850,000 people annually.
http://www.ocwd.com/media/4628/gwrs-200-billion-gallons-final-9-19-16.pdf.
Patrons of AAEES
Patrons of the Academy are organizations that are distinguished by providing financial support to the Academy's programs in addition to their engagement in specialty certification of their Engineers and Scientists. They are dedicated to a collaborative effort with the Academy in pursuit of Excellence in Environmental Engineering and Science.
Education and Student Center
K-12 Resources
EES Foundation
The Environmental Engineering and Science Foundation, a 501(c)(3) non-profit organization, was established by AAEES. The Foundation is dedicated to supporting environmental engineering and science education, basic research to advance environmental engineering and science, and public education regarding environmental issues.
News You Can Use
Bacterial Mechanism Converts Nitrogen to Greenhouse Gas
New Resources added to AAEES Presentations
Author: Blaine Friedlander
Source: Cornell Chronicle
Cornell researchers have discovered a biological mechanism that helps convert nitrogen-based fertilizer into nitrous oxide, an ozone-depleting greenhouse gas. The paper was published online Nov. 17 in the Proceedings of the National Academy of Sciences.
"The first key to plugging a leak is finding the leak," said Kyle Lancaster, assistant professor of chemistry and chemical biology, and senior author on the research. "We now know the key to the leak and what's leading to it. Nitrous oxide is becoming quite significant in the atmosphere, as there has been a 120 percent increase of nitrous oxide in our atmosphere since pre-industrial times."
Lancaster, along with postdoctoral researcher Jonathan D. Caranto and chemistry doctoral candidate Avery C. Vilbert, showed that an enzyme made by the ammonia oxidizing bacterium Nitrosomonas europaea, cytochrome P460, produces nitrous oxide after the organism turns ammonia into an intermediate metabolite called hydroxylamine.
N. europaea and similar "ammonia-oxidizing bacteria" use hydroxylamine as their fuel source, but too much hydroxylamine can be harmful – and the resulting production of nitrous oxide is a chemical coping strategy.
Lancaster and his colleagues hypothesize that when ammonia-oxidizing bacteria... click here to continue.
AAEES on Twitter
Upcoming Events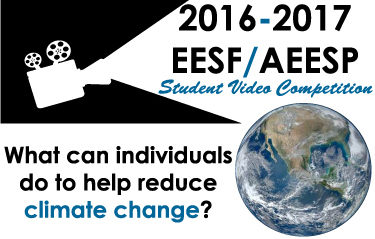 ---
AAEES on YouTube
Thank You Sponsors

2016 AAEES Awards

2016 AAEES Awards

2016 AAEES Awards

2016 AAEES Awards

2016 AAEES Awards

2016 AAEES Awards

2016 AAEES Awards

2016 Excellence in Environmental Engineering Education Award

2016 Excellence in Environmental Engineering Education Award

2016 Excellence in Environmental Engineering Education Award

2016 Eckenfelder Graduate Research Award

2016 Eckenfelder Graduate Research Award

2016 Eckenfelder Graduate Research Award

2016 Innovyze Excellence in Computational Hydraulics/Hydrology Award

2016 Brewster Snow Award

2016 Brewster Snow Award

The Eckenfelder Industrial Waste Management Medal

Program Accreditation

Sponsoring Organization

Sponsoring Organization

Sponsoring Organization

Sponsoring Organization

Sponsoring Organization

Sponsoring Organization

Sponsoring Organization

Sponsoring Organization

Sponsoring Organization

Sponsoring Organization

Sponsoring Organization

Sponsoring Organization

Affiliate

Affiliate

Affiliate

Affiliate

Partner

Partner

Program Partner

Program Partner

Program Partner